Mass Times
Confession by appointment
Saturday Vigil 5:00 pm (church and via live stream)
Sunday 10 am (church and via live stream)
Monday Noon (in church and via live stream)
Tuesday No Mass
Wednesday 7 PM (in church )
Thursday Noon ( church and via live stream)
Friday Noon (in church and via live stream)
Office Hours
Mon-Thursday 9 am-4:00 pm
Friday 9 am-3 pm
Masks are required in the building.
Weekend Mass Schedule
Masses are being celebrated in the church. Masks will be required for all (ages 3 and up).
Please continue to bring in donations of Clorox (Bleach free) wipes!
Volunteers are needed to help with cleaning the church after all Masses! Please call the church office between 9 AM and 4 PM, Monday through Thursday to let us know if you will be volunteering.
Live Streamed Masses
Fr. Alfred will be live streaming daily Masses on our St. Leo Catholic Church Facebook page.
Mondays-

Noon Mass
Thursday-

Noon Mass
Friday-

Noon Mass
Saturday

- 5 PM Mass
Sunday-

10 AM Mass
Please share this information with your family and friends and encourage them to join us for Masses. For those who do not have Facebook, please click on the link below to see the recording of the daily Mass. Click on "Videos" and you will be able to choose the most recent recording.
Updated Diocesan Directives
Please read the following updated directives from the Diocese of Wheeling-Charleston:
Statement of the Bishops of the Province of Baltimore and the Archdiocese of Washington
MESSAGE FROM Bishop Brennan
Bishop Brennan has issued two letters to the faithful of the diocese regarding updated Covid-19 restrictions. Please click on the links below to read the first letter, and the second update:
Boy Scout Troop 23 Project
Many thanks to our Boy Scout Troop 23 for their hard work on our Mary Garden and the picnic area near the Knights of Columbus building this past weekend! They trimmed trees, cleared brush and did much more to make the areas beautiful!
Renew, Restore, Rejuvenate Campaign
Camp Carlo
Grow with us in the infinite love of Christ in the beautiful hills of West Virginia. Are you hoping to grow in your faith? The Blessed Carlo Acutis Youth Camp, affectionately known as Camp Carlo, is dedicated to leading young people to Christ & His Church. Join us as we grow in Christ's love while backpacking up a mountain, horse riding through hidden trails, sliding down mystic waterfalls and humbling ourselves in front of the true Presence of our Lord during Mass and Adoration. We want you to experience His immense love at Camp Carlo for Summer 2021!
June 27-July 3: rising 3rd to 5th graders
July 4-July 10: rising 6th to 8th graders
July 11-July 17: rising 9th to 12th graders
July 18-July 24: 3rd to 12th graders
Take advantage of the $275 early bird rate at:
https://dwc.org/diocese/ministries/youth-and-young-adult-ministry/youth-ministry/youth-camp-registration/
A Message from Bishop Brennan
To read a message from Bishop Brennan, please click on the link below:
Diocese of Wheeling-Charleston Weekly Mass Link
Diocesan Directives for Reopening of Churches
Act of Spiritual Communion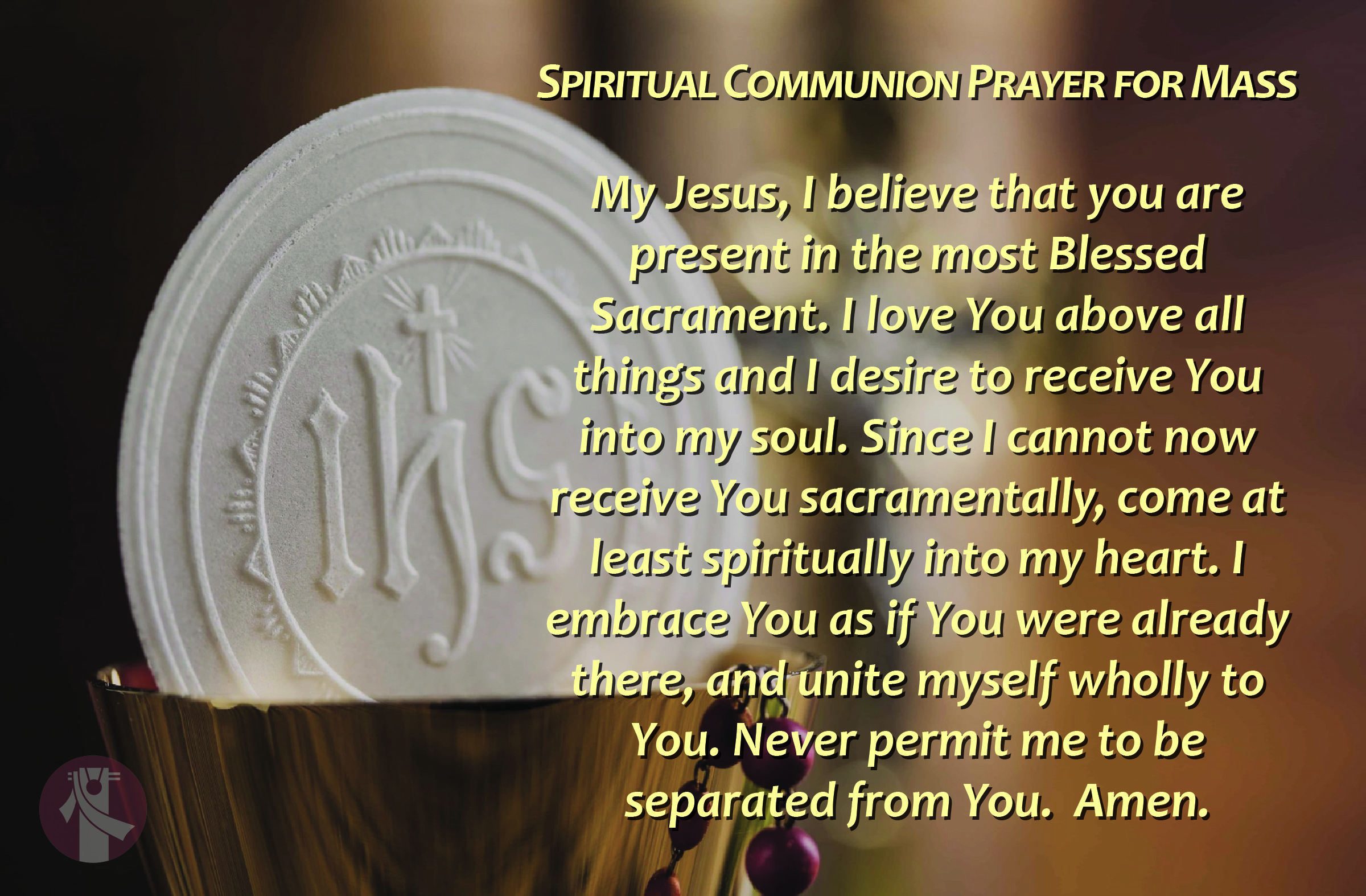 Tax Information
If you would like a copy of your contributions from 2020 for tax purposes, please contact the office at 304-229-8945 or [email protected] We would be happy to mail your copy or scan and email to you. Please provide your physical address or email address when contacting the office.
Information from USCCB
Fr. Alfred wanted to share some information from the USCCB:
To read an article regarding the Covid-19 vaccine, please click the link below:
Donations Needed!
Fr. Alfred received a donation of the cleaning wipes pictures below. These wipes can be used to safely clean our pews. This product is just becoming available again, although there is usually a limit to how many can be purchased. If you would like to donate some for cleaning the church, you can drop off your donations at the church-someone will be in the office Monday-Friday from 12-4.
RCIA Sessions
RCIA sessions have begun. Sessions are on Sundays at 11:30 AM. If you, or anyone you know, is interested in beginning the process of becoming Catholic, or simply want to know more about your Catholic faith, please contact the parish office at 304-229-8945.
Drone Footage
Beautiful drone footage of our property is available to view at the link below:
Leaf Memorials
Click the link below to access the form for our Leaf Memorials:
Gift Card Ministry
Consider purchasing Gift Cards through our St. Leo Gift Card Ministry this year!
Your cost is the value of the gift cards; St. Leo receives a percentage of the amount of the purchase. A win-win situation!
To place an order, email Melanie Nesselrodt ([email protected]).
For a list of the cards that are available, please click on the link below:
Amazon Smile
Please consider signing up for Amazon Smile. There is no cost to sign up and a percentage of all orders goes to St. Leo. This is a painless way to help raise funds for our parish without any extra work from you! Please encourage your friends and family to sign up as well.
Click the link below to read the newest edition of Faith In West Virginia from the Diocese of Wheeling-Charleston.
SCAM ALERT!
If you receive a text or an email saying Fr. Alfred needs a favor and asking you to make a purchase of gift cards or to send money DO NOT RESPOND OR MAKE PURCHASES OR SEND MONEY! This is a scam! Please call the office if you receive a text or email saying it is from Fr. Alfred.
New App!
Make sure to download the new and improved app, then enable notifications by clicking on the "More" menu. Go to "Message Settings" to subscribe to general notifications as well as for group specific notifications. If you have any questions, contact Michele Bui at the church office.
Letters from Bishop Brennan
Knights of Columbus News

St. Leo Knights of Columbus meet on the first Thursday of each month at 7 PM at the
Knights of Columbus Hall.
Diocesan Financial Audit
To see a copy of the 2020 Diocesan Financial Audit, please click the link below: